Main Content
Book Pet Limousine Service!
Call us at 405-922-6542
Or fill out the form below.
"I am Dr.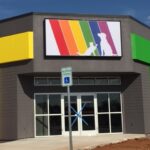 Chris Rispoli and I own Gentle Care Animal Hospital. We have been open 17 years and have always used Cheryl and her pet taxi for clients that couldn't drive. I have nothing but great things to say about Ms. Steckler! She will drop everything to come and help my clients, whether they need a ride here, home or to another clinic. Cheryl has this love in her that the patients pick up on and remain very calm when she is working with them. She is also extremely dependable. After 17 years I care about her more than ever because she has shown nothing but help, love and courtesy to me and my clients. I use her when ever the need arises!!
Love you C!!!"